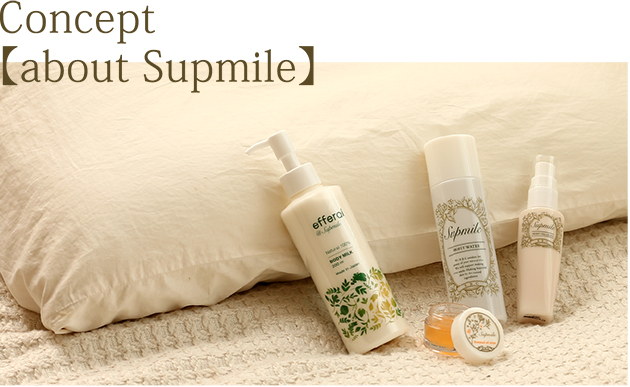 Just like fresh food Skin Care Products
No more hesitation.

Supmile is your skin care choice.

What is the difference between "additive-free" and "completely additive-free?" The answer can be found in Supmile.
Because it only has natural ingredients, Supmile must be used while still fresh, just like food.

You can choose without hesitation. You can always depend on Supmile.
Gentle skin care products: that is Supmile.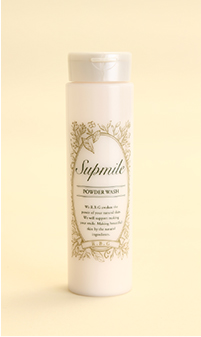 Supmile products are made of only natural ingredients and have an expiration period of one year before opening and three months after opening. There is an expiration date printed on each product. We only sell products within three months of manufacturing so customers can use them while they are still fresh. This is why Supmile products are only sold at retail stores which fully understand the characteristics of our products and through mail order
What we can do:
Completely additive-free.
Cosmetics which are labeled as "additive-free" sometimes contain chemicals. This is because there is no obligation to list trace ingredients carried over from raw materials such as solvents used when making extracts or preservatives contained in raw materials. Supmile does not use any chemicals even in raw materials and is completely additive-free* in every way.
*Synthetic chemicals such as synthetic preservatives, petroleum synthetic surfactants, paraben, tar color, artificial colorants, synthetic perfumes and ethanol are not used.